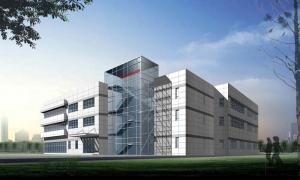 Fuzhou Huaxuan Machinery Co.,Ltd. Was Founded in March 2001, adhering to the common development of the automotive industry and building on both sides of the automotive production enterprise, realizing the property scale operation in cross-strait economic development zone. 
Cooperating with Fujian southeast car factory, one of the leading enterprises with more than 30 first-order components supporting outstanding Taiwanese manufacturers with the model of industrial cluster in minhou county qing kou investment zone, to form a complete set of second order mode, supplying air-conditioner parts and accessories and manufacturing related fastening components.
Major products: Car air conditioner bracket, automotive precision fastening parts, air conditioning parts, engine belt drive, aluminum joints, Adjustable belt drive combination, condensing gas combination, motorcycle precision parts, brakes, precision machine tool accessories, Casting, forging, casting, extrusion \ heat treatment and other related parts, Genuine parts and high-tech parts for the system.
Major equipments: almost a hundred precise equipments such as the imported CNC horizontal / vertical milling machine (part of a switching station)、CNC horizontal / vertical lathe (part of a fourth axis) ,CNC composite cutting machine, CNC bending machine, NC linear incision machine, cutting-off machines, TAPPING machining centers, Vertical hydraulic broaching machine,Puncher,ultrasonic cleaning machines, three million vibration grinding machine, bench drill, hydraulic keyway broaching, precision tool grinding machine, marking machine, special processing machines, gravity casting machine and heat treatment furnaces package of gravity casting.
Inspection instruments: the precise inspection instruments that help ensure the quality such as CNC three-coordinate measuring meter, surface roughness measuring meter, projector, quadratic air-floating altimeter, balancing corrector, pneumatic measuring meter,hardness tester, tensile testing machine, electronic plug, measuring cylinder gauges, leak detection machine, thread ring dental regulations, regulatory perspective, R metric, micrometer, three-point separation cards, cutting fluid proportion Measurement,Digital depth gauge etc.